Ghostwriting
When you need to prepare sophisticated, long-form writing – including speeches, articles, white papers, corporate reports and expert testimony – the right words can make a decisive difference in how you and your message are perceived.
---
Guaranteed confidentiality.
Ghostwriting is writing in the background. Sometimes it means supplying defining phrases yet remaining completely anonymous. Other times it means providing building blocks for a thought leader's final copy. Either way, when you work with me, you can rely on appropriate discretion. You've put in the long hours to reach the top of your profession. The credit belongs to you. Your values, voice and objectives guide the process.
Audiences deserve clear, compelling discourse that respects their intelligence and piques their interest. I can help you stand out.
Bridging the communications divide between highly knowledgeable experts and their public audiences is a skill I've developed over years of practice. Early in my career, I worked on marketing presentations and proposals for an international firm of consulting engineers. Then I headed up a Marketing/PR team at Coopers & Lybrand (now PriceWaterhouse Coopers) that served practice areas including entertainment, technology, health care and real estate. My team researched, wrote and produced seminars, collateral materials and PR campaigns, using topical tie-ins to gain exposure in national and regional media including KABC, KCBS, the Wall Street Journal, and Business Week.
More recently, I've worked on some projects that can be mentioned and many others where confidentiality must be preserved – just as it would be for your project.
UCLA Anderson School of Management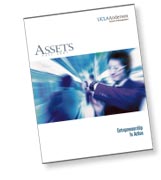 The dean's office team wanted to expand their capacity by getting an outside writer to research and draft a white paper about global entrepreneurship trends that the dean could use as a basis for the letter that opens each issue of the school's ASSETS magazine.
UCLA Information Technology Experts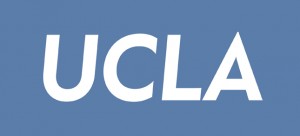 Writing and editing assistance was requested for testimony about identity theft that was being prepared for presentation to the U.S. Senate subcommittee on Terrorism, Technology and Homeland Security.